Traditional Ao Dai
What is it?
Ao Dai is the traditional dress of Vietnam that's been around for a couple hundreds years. Ao Dai's design has changed a lot over the time. Nowadays, the traditional form is characterized as a long dress splited from waist down on both sides, with a high collar, long sleeves, and form-fitting. A pair of long loose pants are to be worn with Ao Dai. The pants can be white, black, or a matching color with the ao dai. The traditional design is sometimes customized with a different neckline or sleeve length to make it more convenient for modern women. The neckline can be a round neckline (without the high collar) or boat neckline. The sleeves can be elbow-length instead of wrist-length. 
When to wear Traditional Ao Dai?
Traditional Ao Dai is worn in a variety of settings. Most commonly, Traditional Ao Dai is seen in formal events such as Engagement or Wedding Tea Ceremony, worn by the Bride and Groom, Mothers of the Bride and Groom, and the Bridesmaids and Groomsmen. A lot of wedding guests also choose to wear the Traditional Ao Dai during Tea Ceremony. Some Brides choose to wear Ao Dai for their reception because it's easy to move in and feel comfortable in. Traditional Ao Dai is also worn in Vietnamese Beauty Pageant Contests, Banquets, Proms, and other events.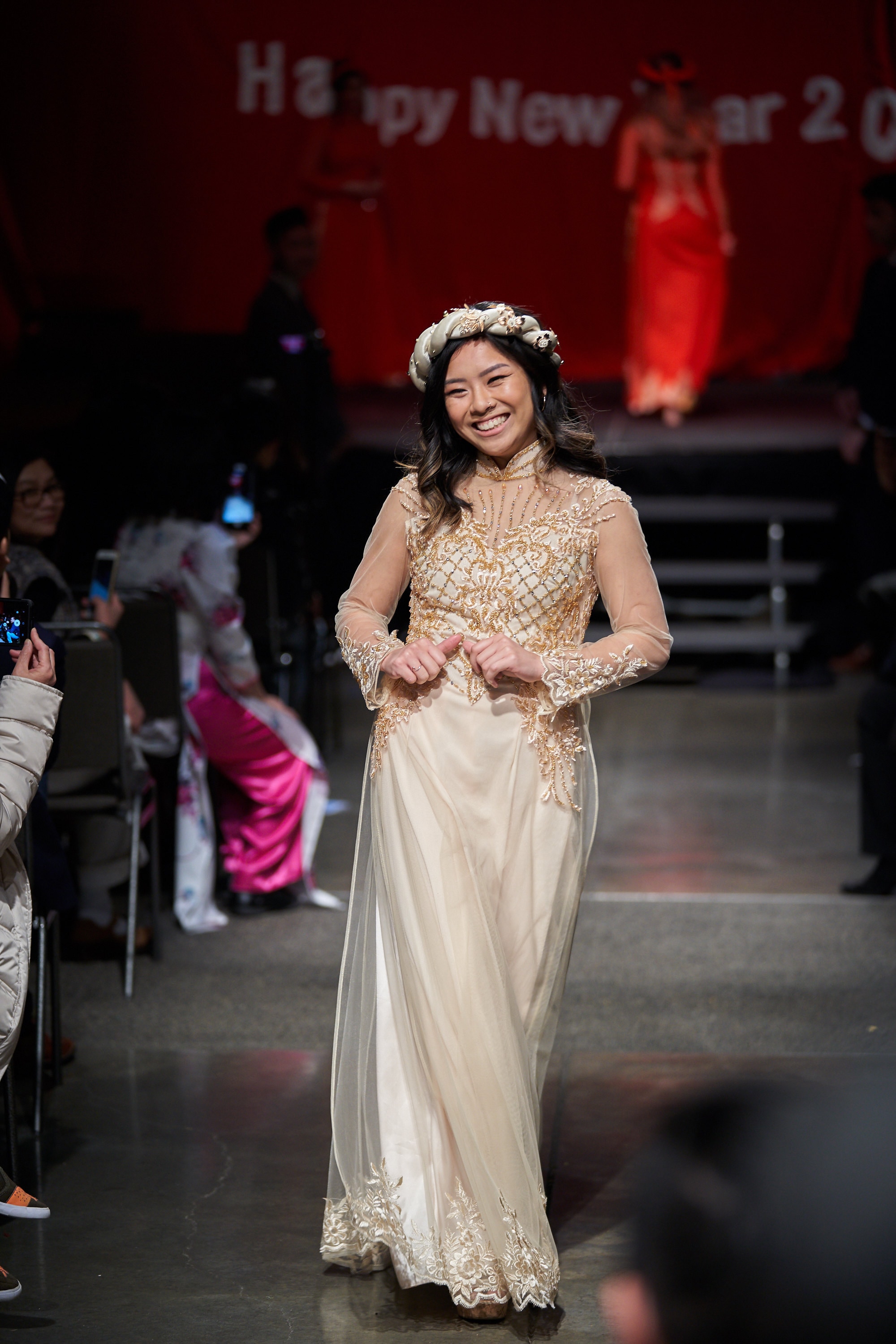 Besides formal events, Traditional Ao Dai are seen a lot in daily life. Many Vietnamese women wear them to Church or Temple. In Vietnam, Ao Dai are worn as uniform for female teachers and high school female students. I still remember wearing white Ao Dai during my high school years back in the days. I also enjoy seeing my teachers wearing them. How beautiful! Ao Dai is also uniform for Vietnam Airlines' flight attendants, bank tellers, and certain hotels' receptionists.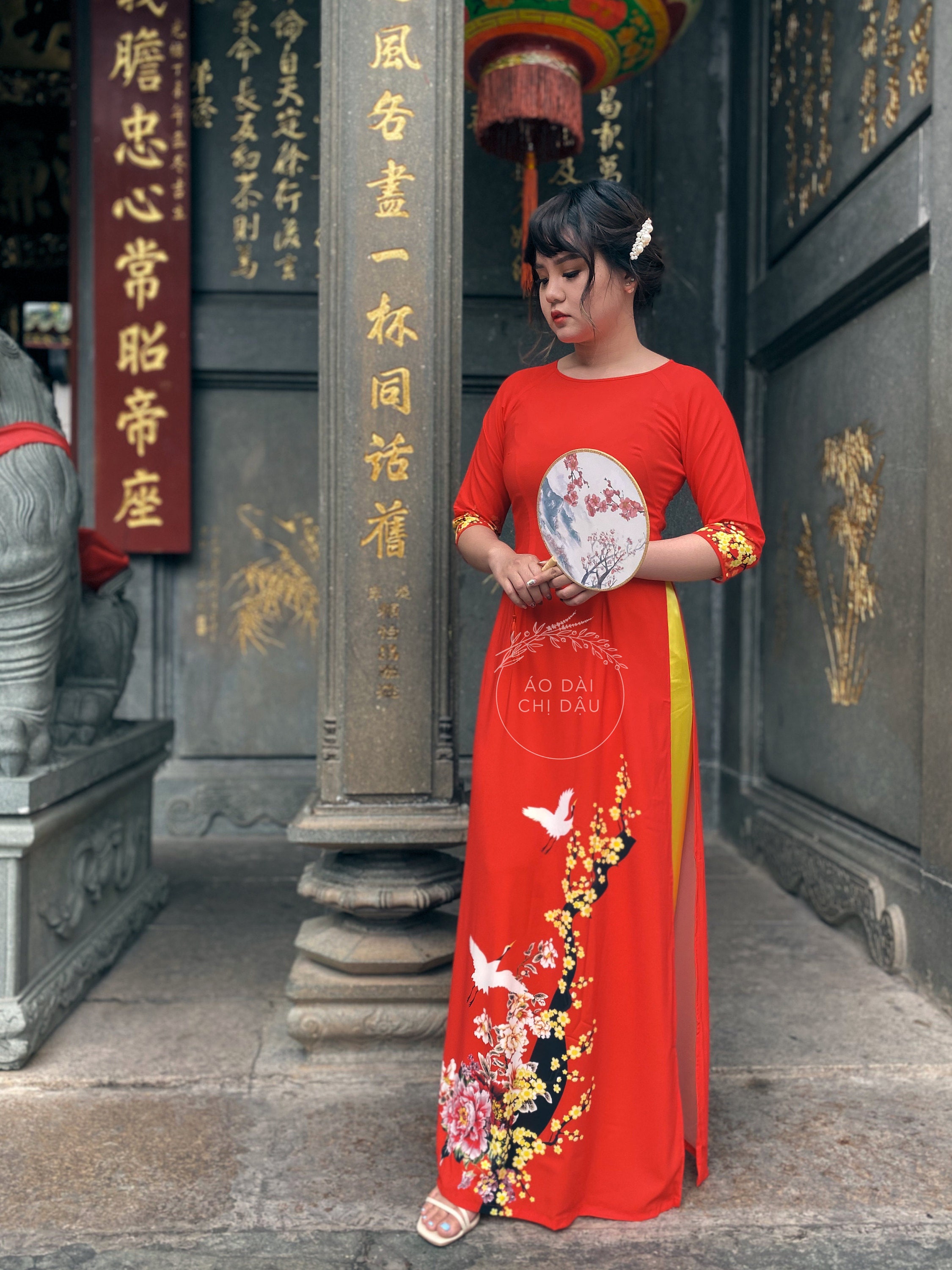 Pros and Cons
Traditional Ao Dai helps show off femininity. It covers almost the whole body, however, still shows all the beautiful curves due to its form-fitting. Most Vietnamese women are proud to wear Ao Dai, especially in a foreign country to show their heritage. 
Despite the beauty of Traditional Ao Dai, many women think it's not appropriate to wear in daily life due to its inconvenience and the humid climate of Vietnam. The main transportation in Vietnam is motorcycles. Riding a motocycle to work/school while wearing a Traditional Ao Dai is a huge inconvenience. There's also a risk that the long dress gets stuck into the wheels and causes an accident. In addition, wearing Traditional Ao Dai in the hot and humid climate of Vietnam is impractical and causes a lot of discomfort. 
Modern Ao Dai
What is it?
From the cons of wearing Traditional Ao Dai in daily life, the version of Modern Ao Dai became alive a couple years ago to make it more enjoyable to wear Ao Dai. The Modern Ao Dai is characterized as a short dress, usually knee-length, with a round or boat collar, elbow-length sleeves, can be form-fitting or loose, and worn with a skirt or loose pants. Ever since it came out, Modern Ao Dai quickly became popular  among Vietnamese Women, especially millennials.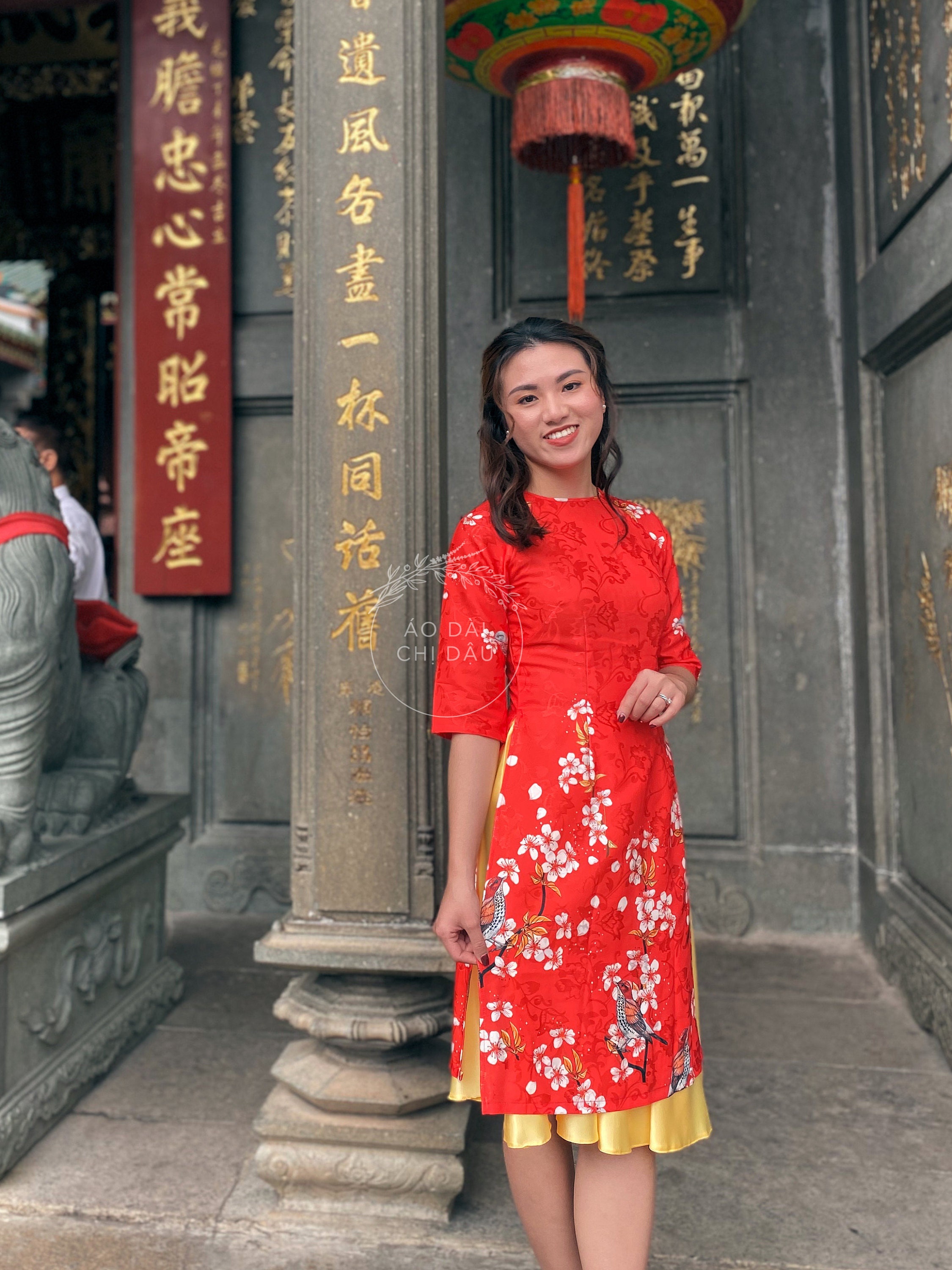 Pros and Cons
Much different from Traditional Ao Dai, Modern Ao Dai is more convenient to wear in daily life. It's much shorter, easier to move around in, and made of materials more friendly in the humid climate of Vietnam. Thanks to Modern Ao Dai, I notice there are more and more millennials, who turned away from Tradition Ao Dai, wearing Ao Dai these days. 
Despite its convenience, many Vietnamese dislike the idea of Modern Ao Dai. They said it doesn't look good, that it twists the beauty of Traditional Ao Dai. Modern Ao Dai remains a controvery between those who like it and those who doesn't. 
When to wear Modern Ao Dai?
Modern Ao Dai are worn in informal daily life such as:
- Church or Temple
- House Party
- Tet Festivals
- Hanging out
- Photoshoot
- At work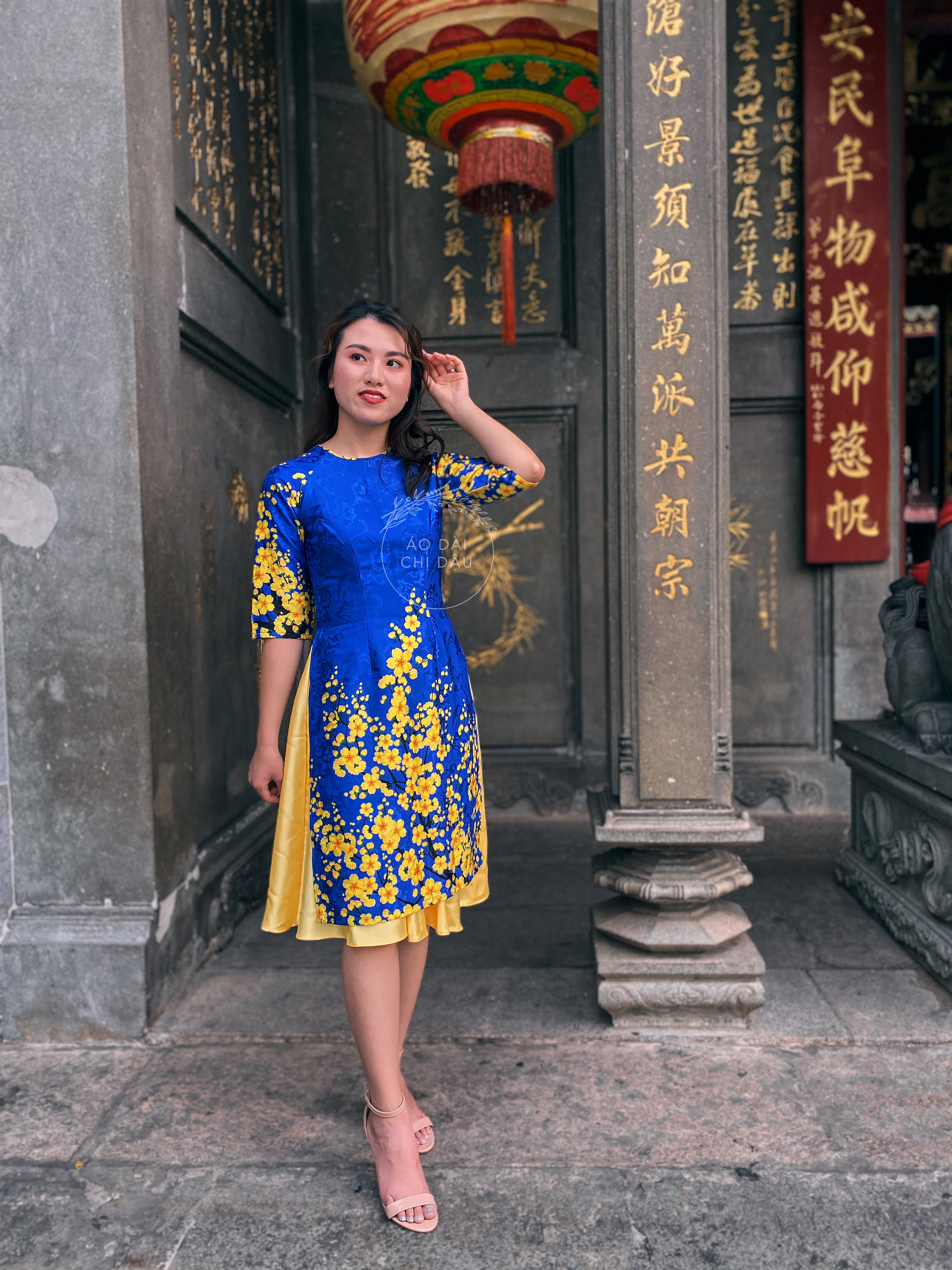 Which one should you wear?
The short answer is: it's entirely up to you. I am a huge believer that the most beautiful outfit is the one that I feel most confident in. So listen to your heart, pick what you like, and feel most confident in your outfit. That's what Ao Dai, either Traditional or Modern, meant to make you feel in it.