Either you land on this blog post by chance or by choice, I am guessing you are very likely a bride-to-be or will be one soon. So, congratulations!    
I can't remember how many times I got asked by my bride-to-be clients to help them pick a Vietnamese bridal headpiece (aka Khan Dong) that matches their wedding ao dai. So I decided to write a complete guide on how to pick a Khan Dong for your wedding ao dai. 
I hope it helps you pick the best matching Vietnamese bridal headpiece for your wedding ao dai.    
STEP 1: choose a color 
First thing first, ask yourself what color your wedding ao dai or wedding dress is. 
The most popular colors for Vietnamese wedding ao dai are: red, light gold, and white. So if your ao dai is red, then your headpiece should be red. And if your ao dai is light gold, your headpiece should be light gold.    
In short, your headpiece color should match your ao dai color.    
What if you ao dai is red with gold details? Then you could pick a red headpiece with gold details. Or you can just pick a red headpiece if you want to go simple.    
Apply the same principle for the other color. Simple as that!   
STEP 2: choose a design 
Now you know what color your headpiece is, you have narrowed down your search quite a bit. The next step is asking yourself if you want a plain headpiece or one with elaborate design on it.    
There are quite a few ways to go about choosing your headpiece designs.   
If you ao dai is simple, you might want a little more elaborate headpiece. It helps balance it out and you become more stand out.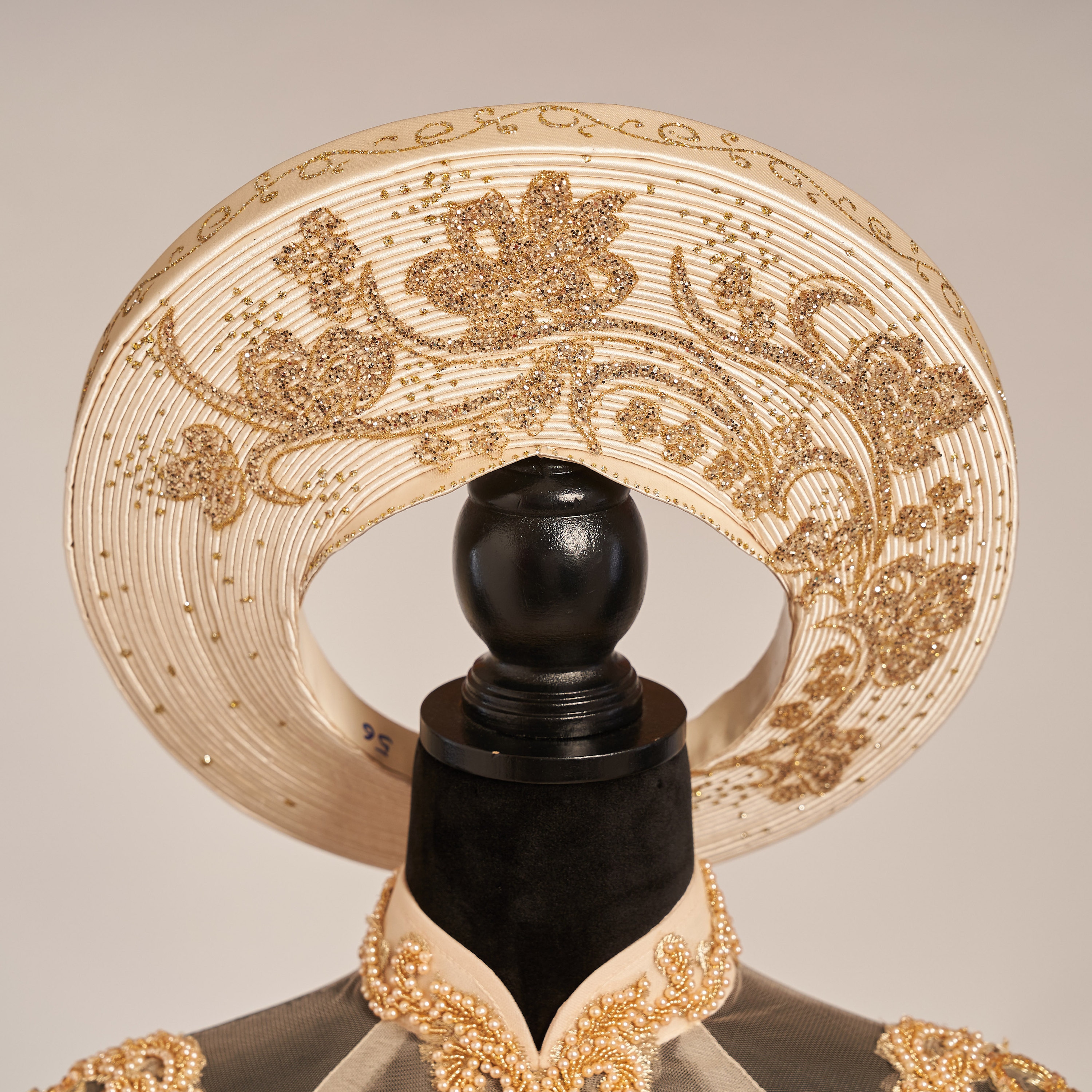 On the other hand, if you ao dai is fancy with a lot of beading and details on it, you could choose to have a simple headpiece to tone down your ao dai a bit. Because less is more!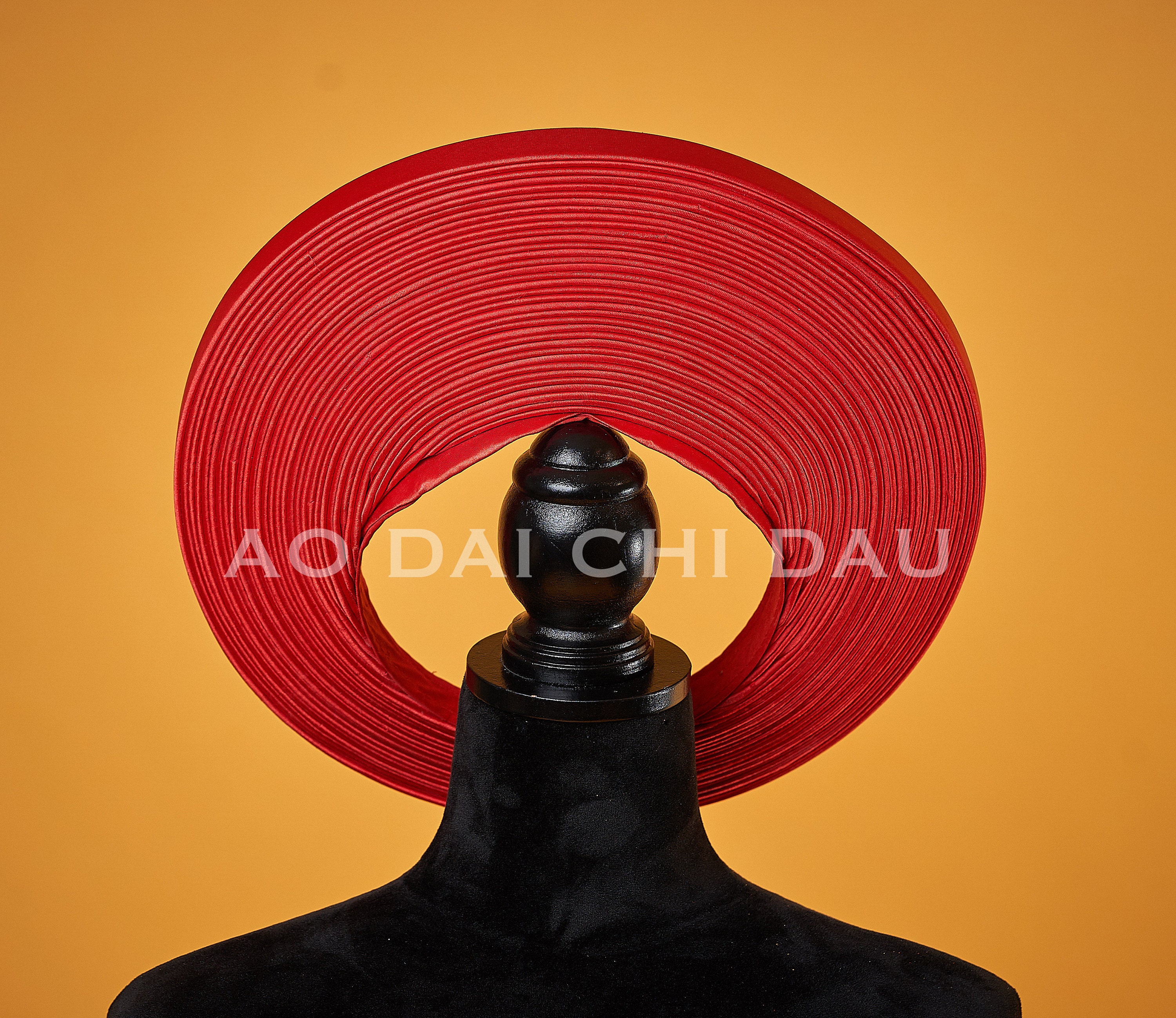 However, if you want your headpiece to be comparable with your full-of-details ao dai, pick a headpiece with an elaborate design.    
STEP 3: measure your head circumference   
After you decide on the color and design, the next step is finding out your head circumference. Below is a photo of how to obtain your head circumference I found on Google.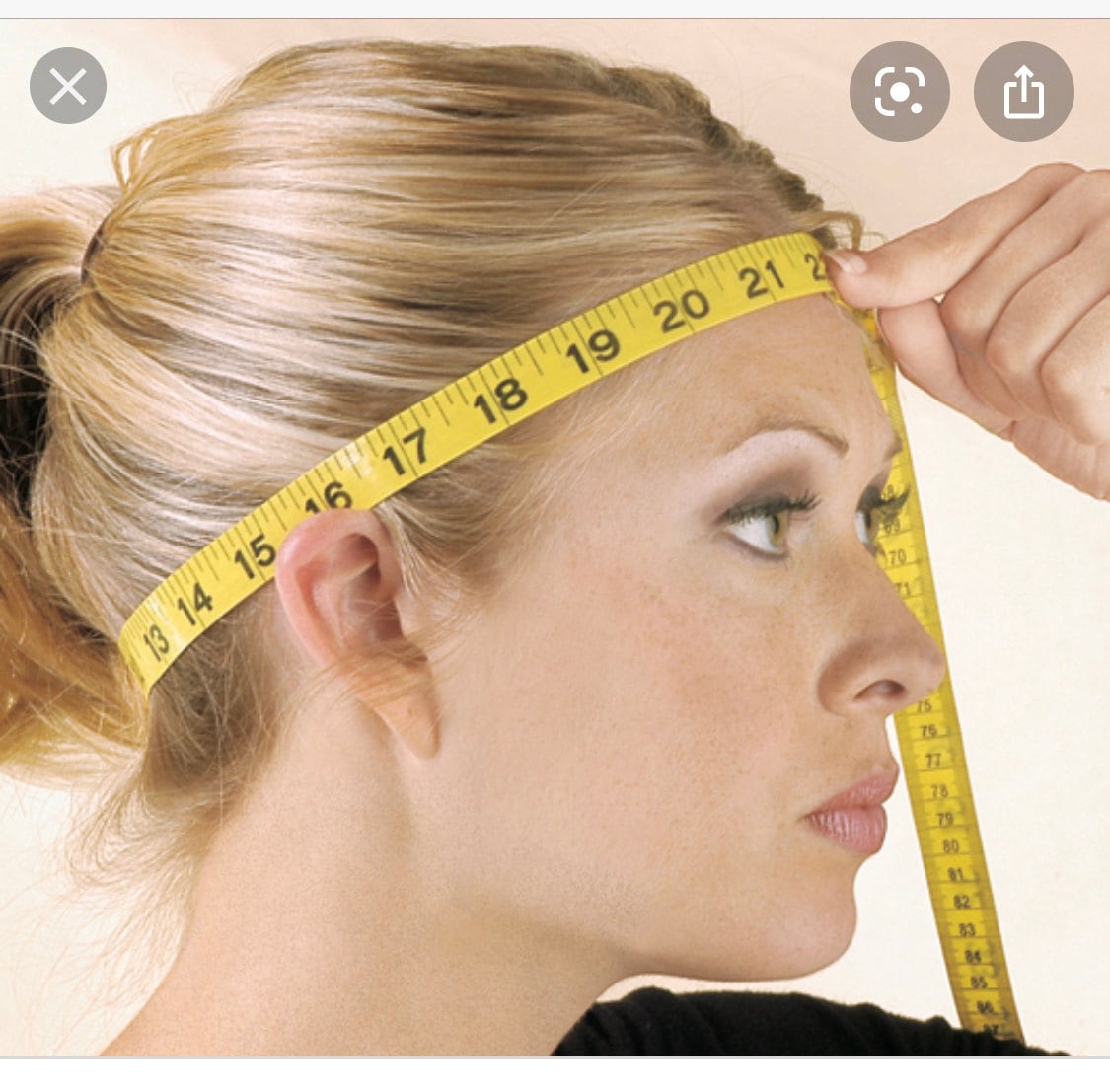 It can easily be done by yourself. Or you can ask someone else to help measure your head.    
Keep in mind that the best fitting headpiece starts with the most accurate measurement.    
STEP 4: when to place an order   
On all of our headpiece listings, we offer two options: a pre-made size of 55cm (approximately 21.6 inches) and a custom head circumference.    
The pre-made option, if in stock, is ready to shipped within 3 business days. The custom option takes approximately 2-6 weeks to be made and shipped.    
How long it takes a custom order to ship depends on when you place your order. If a custom order is placed by the 15th of the month, it will be ready to ship by the end of the same month. If the order is placed after the 15th, it will be ready to shipped by the end of the following month.    
Keep that timeline in mind when you place an order with us, so you can get your headpiece on time for your special date.    
So when is the best time to order your headpiece?   
I highly recommend shopping for your headpiece as soon as you know your ao dai color and design. 
You might lose or gain weight, but your head circumference remains unchanged. So there's no reason to put off getting your headpiece too close to your special date.    
I would hate to see you scramble last minute to get your custom headpiece order placed. Even though I am here to help if you need your order rushed. Send me a message with when you need your headpiece by. I will help find out how much it costs to have it rushed.    
Now you probably have an idea of how you want your headpiece to be.   
Head over to our Headpiece section and take a look at our beautiful collection!